Are you thinking of acquiring a home in Kenya? Do you want to buy a new home or are you willing to build yourself a bespoke structure? Do you own land? Are you interested in a home in the urban areas, the peri urban or a home in the farm? Many Kenyans living in other countries often ponder on the realities of building a home back home. Whether for themselves or for the families back home. This sector has been filled with horror stories of buildings not being delivered on time, money being wasted and basically people being conned and coming back home to find nothing. This is how you can avoid falling into that trap:

1. Find project managers you trust
The most important thing for you will be finding a project manager. This is the person who will be solely responsible for your construction when you are abroad. It should be someone who has construction experience such as an architect, a construction manager, a quantity surveyor or a civil engineer. If possible they should either be registered as a project management company, an architect, registered Q.S or registered civil engineer. There exists records that you can actually check against for this. If you have family or friends who have built before, you can consult them on which project managers to use. A good project manager will keep your project on track and give you status reports.

2. Choose the appropriate payment methods
When it comes to payments, always use channels that you trust and that leave a record of transactions that can be used as evidence in case anything happens. The company you are paying will probably be registered and have a bank account either in the company name or if it is a sole proprietorship in the company founder's name. Check that the company name is registered, under e- citizen and that the company pin is legitimate under KRA.

3. Always consult with independent professionals
Before you set the ball rolling, once you have the architect drawings, the Bill of quantities and structural drawings, consider having someone independent to verify the information that has been shared and generally give feedback on the project. This will help you catch errors before they happen. Your independent consultant can also help you look at the status updates to see if what is being built is what had been initially proposed. A good independent professional is always an asset!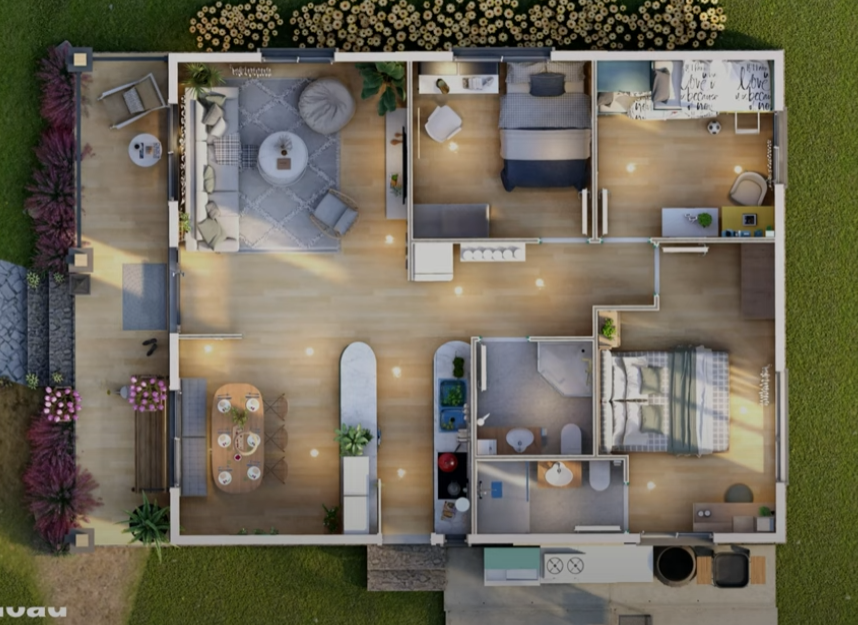 4. Choose the right contractors
Choosing the right contractor is a very important aspect of construction. It has a direct impact on the quality of structure, the cost and the time taken to complete your building. The type of contractor chosen for the job largely depends on the structure being built. If it is, it is a simple home construction contractor level NCA 7 or 8 could do. For larger constructions higher level contractors are required. If you already have a trusted architect or project manager, they can link you up with contractors with a proven track record that they have used before. For electrical contractors, they should be registered with EPRA. Should you need help in acquiring a contractor, reach out to us at emailjenganami.com and we will guide you through the process and link you up with our existing trusted contractors.

5. Do your due diligence regarding background checks
Make time to research the people you want to work with. If it is a contractor, find their online profile and check that they are actually in the construction business as advertised. Request for their contractor's license and crosscheck if they are listed on NCA(National Contractors Authority). If they have a website, check out their previous projects and where possible get someone on the ground to verify the work. The person on ground should also check that the company exists and has a physical location. Only when you feel satisfied with the review should you start transacting with the companies.

Do not be in a hurry while doing your due diligence as shady contractors prey on the impatient. If you prefer to know them personally, ensure you meet the person online until you are convinced that they are the right match for you. The internet is your friend. Learn anything and everything that seems relevant to your construction.

6. Find a pair of trusted eyes on the ground
Do you have someone you trust back at home? They can be instrumental in checking that your home construction is actually ongoing and you are not being duped. Ensure that the person you choose to represent you is not easily corruptible. If they have no construction experience, you can request them to constantly update you with pictures on the ground and where possible try to pair them up with a more building construction savvy person.

I hope this blog has been useful, Build wisely!