The most effective ways to prevent reduced temperatures inside your home are insulation from the outside environment and generating heat from inside the house. This post covers ways in which you can build your house to anticipate the colder weather during design and construction.

1. Invest in warmer floors – Some floors are typically warmer than others. If you are building in a very cold area, stay away from concrete floors and tiles. Go for warmer floors such as wooden floors, laminate floors and parquet floors. They are not as cold as the previous option to touch. They stay warm as long as the house is kept warm.

2. Use thicker glass panes for insulation – If you are installing very big doors and windows in a cold area, Visit a good glass provider who can effectively guide you on the insulation properties of various thicknesses and types of glass, or any other clear materials you hope to use for your windows and doors.

3. Consider the orientation of the sun when siting your house – The common rooms should be placed in such a way that they maximize all the light from the sun during the day. For example, where possible, have windows on both the east and west side of the building (Buildings around the equator). This position changes to southern facing windows for the northern hemisphere and northern facing for the southern hemisphere. This allows one to passively heat up the house during the day. You may require advice from an architect or a building technician to achieve this.

4. Provide a fireplace – Where the temperatures usually go very low, anticipate the need and provide a fireplace for the occupants of the house. This is mostly feasible in home constructions such as bungalows and maisonettes and less feasible in residential apartments. If the cost allows, provide or allow an area for one to install an electric fireplace.
5. Consider wind direction when siting the house – Airflow is generally encouraged in the house as it keeps the air in the room fresh. However, one should be able to differentiate good airflow from draught. Take care that the house openings are not placed such that they allow a constant direct wind flow from the outside. You may require advice from an architect or a building technician.

6. Ceilings for insulation- The type of roofing structure has a great impact on the ambient temperatures of a house. Since it is in constant contact with the outside environment, it allows for loss or gain of heat. To prevent this from happening, it is recommended to add a ceiling to your house. Wood based and gypsum ceilings are good for insulation. This will go a long way into keeping the house warm. One can also invest in roofing that is not too conductive such as clay tiles or shingles.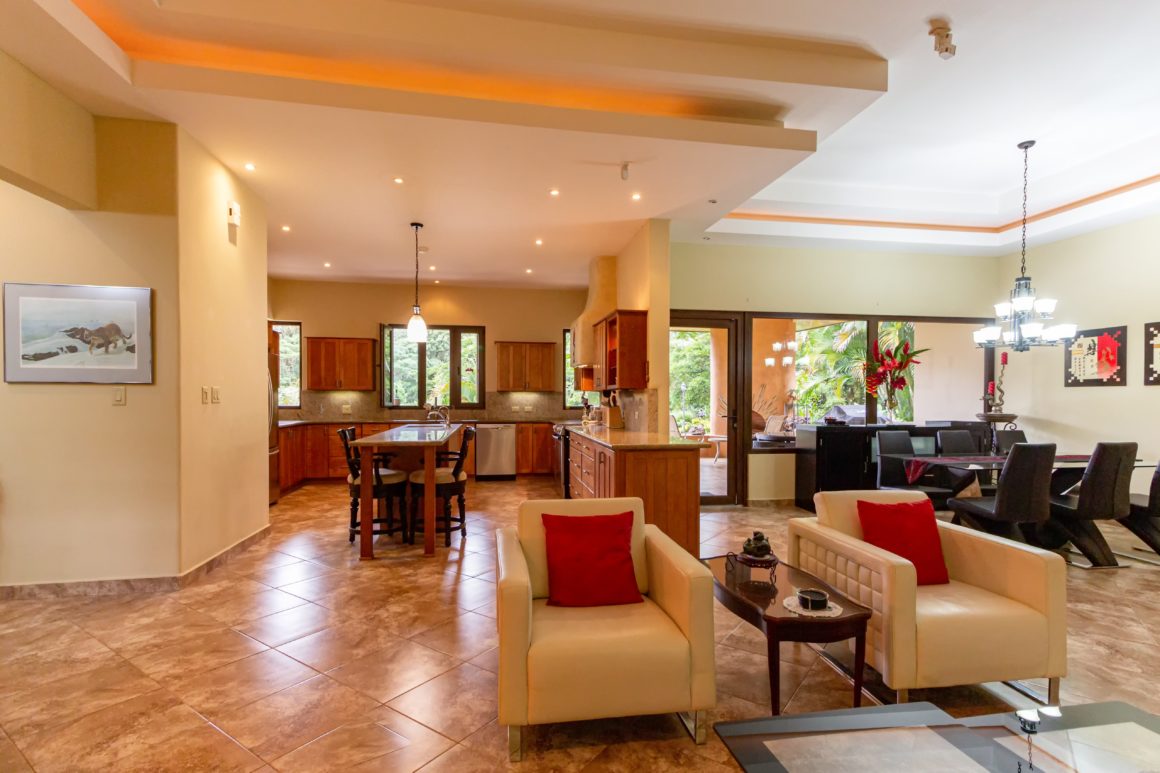 7. Choice of walling material – There are different types of walling materials, each with its own specific advantages. Due to their unique properties, some wall types retain heat during the day and dissipate it slowly when it gets cold. Masonry and brick have good heat retention properties. In areas where it is very cold, consider having a double layer, especially for brick walls to increase the size of the barrier between the outside and the inside. Metallic walling, such as containers for corrugated sheets will require one to put some money into insulation in order to allow for warmer temperatures.

Read more here if you are living in a house that is already too cold and need easy tips.

Hoping this post has been useful. Build wisely!