Are you looking to build a simple 3 bedroom home that is just the right size for your family without breaking the bank? This next plan delivers just that. Standing at 84 square metres, this bedroom can be built for around 2.5 Million (contractor), or cheaper should it be a built as a self build by a professional. (Terms and conditions apply).
The design features the following:
Open plan sitting room, dining room and Kitchen
Front porch
Dirty Kitchen
Master ensuite
Common toilet
Two regular bedrooms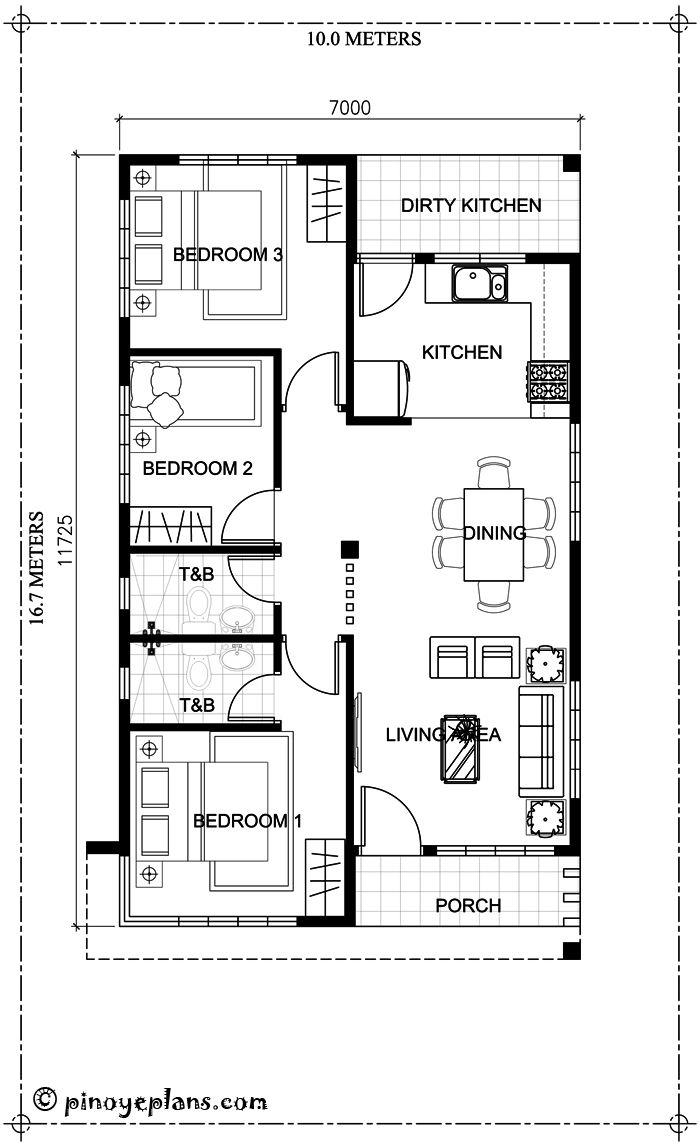 This design is especially beneficial to people who are looking for a simple home, a small cottage for air BnBs or a budget conscious home.
The common areas are served by a front door and the back door and all the spaces are well lit using big windows.
The orientation of this unit should be such that the East and the west are aligned with the front porch and the dirty Kitchen to ensure all rooms are well lit and no glare during the morning and evening.
I hope this 3 bedroom design will be helpful in your home construction endeavors. Build Wisely!
Visit here for other simple 3 bedroom designs!