Three bedroom units are among the most commonly sought out units for self built homes. These are most suitable for small families. The design featured in this blog piece has been attributed to David Chola of Adroit Architecture, who has simplified this unit and presented it in a simple yet classy way.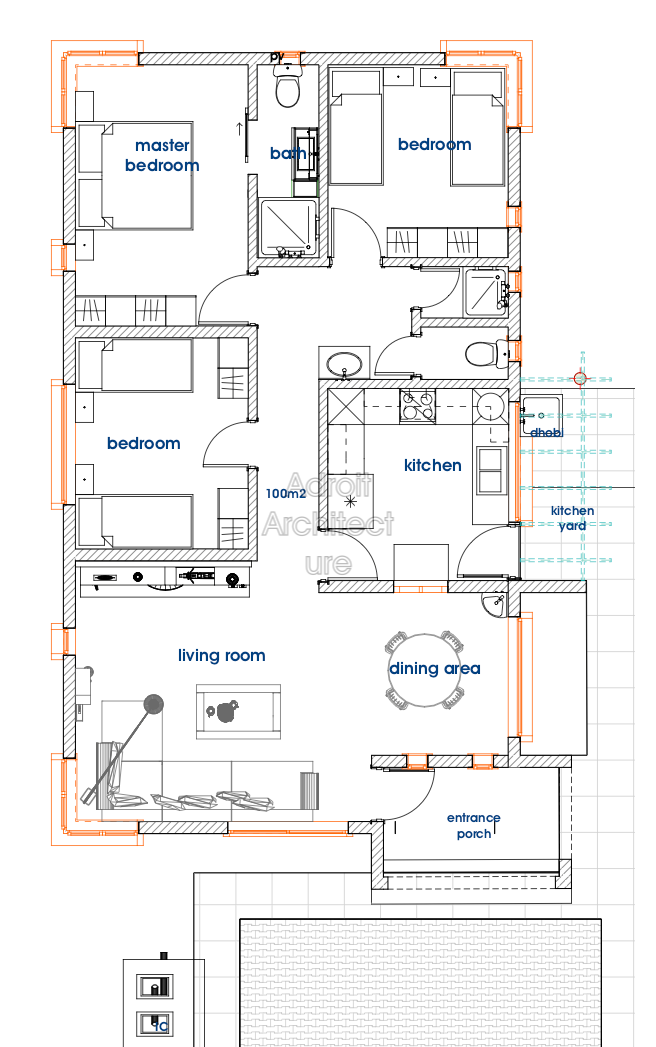 This plan has the following features:
Entrance Porch
Sitting Area
Dining Room Adjacent to the Sitting Area- Open Plan Setting
Kitchen
Kitchen Yard
Dhobi Area
Master Bedroom with En-Suite Bathroom
2 Bedrooms with a Shared Bathroom
Separate Bathroom and Shower
Designed to be economical, the total area comes in at 100 sqm, with the plinth area having a dimension of 7.5m by 13.6m.
Here are some more images on what one can do with this design: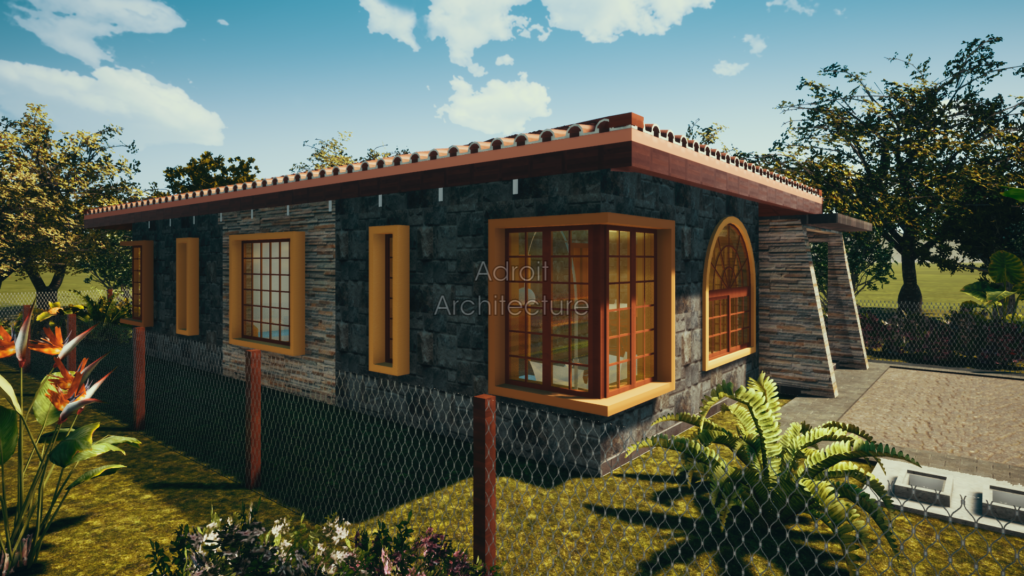 Three Bedroom Plan – Concise by David Chola. To get more information about this 3 bedroom plan, contact him at support@davidchola.com.
Interested in more designs, take a look at these simple 2 bedroom designs you can build for less than 1.5Million KShs.