There is a constant need for affordable housing in urban areas with the ever growing urban population especially considering the fact that the national affordable housing application (Boma yangu) is still considered unfriendly by many. Traditional housing technologies are not the only answer to this problem to the problem of low income housing for rent.
This article will feature some of the available construction technologies in the markets today that are typically marketed as cheaper methods of construction. The average cost of building a basic house in Kenya is about 35000 – 50000 Ksh. per square metre for one storey buildings, depending on the quality of finishes.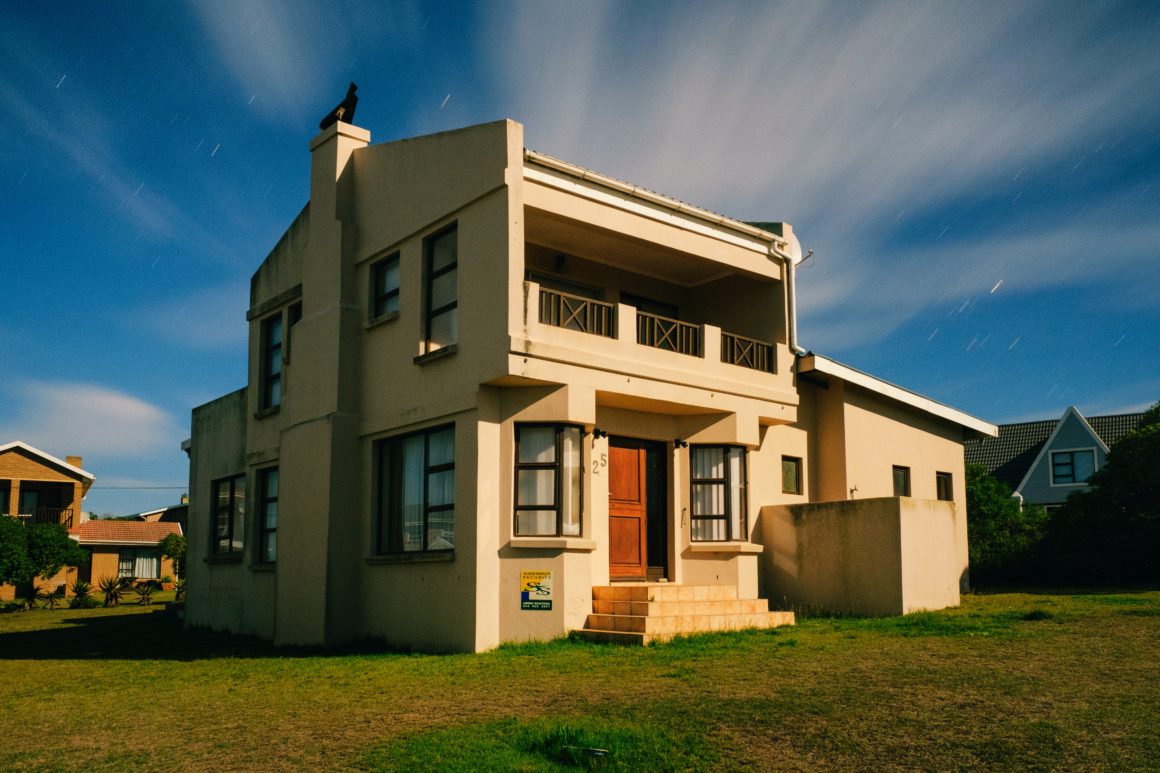 This cost covers everything from the foundation to roofing. For a house to be considered affordable, it should be cheaper than the average square cost, save on construction time, use locally available materials and have efficient use of space. The affordable housing technologies featured today have some of these elements and therefore make them affordable. If you want to get an estimate for a typical home construction read more here.
As promised, here are the some of the options available in the Kenyan industry that are advertised as affordable:

1. EPS(Expanded Polystyrene) housing
This is whereby the walls used on the house are constructed using polystyrene panels/sandwiched in concrete and mesh. It is a method that is quickly gaining ground in Kenya. The biggest save with using EPS panels is found in time. Houses can be ready for occupation and use, sooner than most methods.

It also has structural advantages in that it is cooler because of the insulator properties of EPS, transmits less sound and has flexibility in design. It's main disadvantages are that it requires specialised labour to build and it is slightly more expensive than using masonry walls, especially depending on location. The average cost of construction is about 40,000 Ksh. per square metre for a bungalow. Learn more about EPS by reading about it here.

2.Container Housing
This is also a common construction trend in affordable housing construction in Kenya at the moment. Containers are used widely to build shops to rent which translates to a good return on investment in a shorter duration of time.They are favoured for their high speed of erection and low cost of maintenance once put up. They can also easily be retrofitted to create unit shops that can be rented at the market rate.
The question on affordability is dependent on whether you are using new containers or old containers. Container housing has not yet gained ground for residential housing as most people still prefer brick and mortar housing over new construction technologies.
The drawbacks of using containers is that they require work to make the interior livable, especially if they are considered for residential housing and that since they come in predetermined sizes, they are not flexible dimensions wise. The cost of installation of a single storey container unit is around 30,000 Ksh. per square metre. Note that this is before roof, ceiling and wall padding. The actual price varies from 200,000 Ksh. to 1 Million shillings depending on size, if the container is new or not and the level of finishing done on the unit.

3. Pre-fabricated concrete Panel Housing
In this type of affordable housing precast concrete panels are assembled to build a house. The house is designed and manufactured off site and brought to site for assembly. This affordable housing technology trend is quickly gaining ground. The advantage of this type of housing is that it is quick to build, cooler and durable.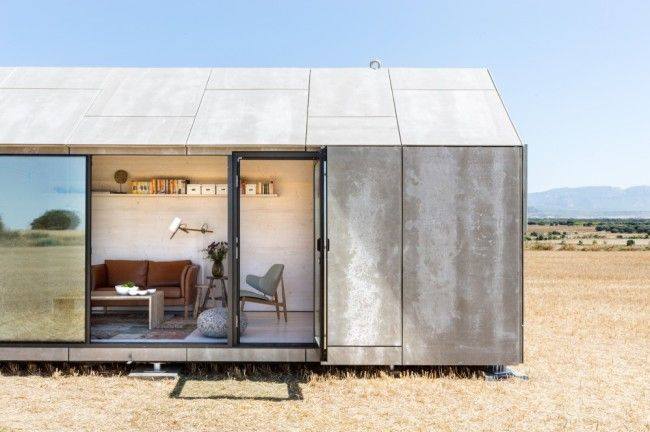 It also allows for provision of quality housing since construction materials are made in controlled environments. However it requires specialised labour to build and sometimes may require use of hauling machines if the precast elements are too heavy to be handled by hand. Depending on the type and amount of finish, this type of housing price ranges from 20, 000 Ksh to 40,000 Ksh per square metre for the typical bungalow residential housing. Read more about a prefab product by Kwangu Kwako Limited here.

4. Corrugated Iron sheets housing
This is one of the truly affordable housing options available in the market. It is commonly used to build low income housing for rent.Corrugated iron that is used for roofing can be used to build the entire house. The cost of a project done in corrugated iron sheets is dependent on the finish that the house has.
One may choose to insulate the house walls in order to minimize the effects of the high thermal conductivity of the sheets. When using iron sheets, one is usually advised to use colours that are high in reflectivity in order to minimize this effect. Corrugated iron sheets are easily available, cheap and the speed of erection is high.
Iron sheets are attached either on timber or steel frames. The main drawback to this type of housing is the variation of internal temperatures with regard to the environment and the high susceptibility to fires. The houses do not have a long life span as iron sheets are susceptible to the atmospheric conditions with time. The cost of doing good corrugated iron sheeting bungalow house from new sheets is about 15000 Ksh. – 20000 Ksh. per square metre. Read more on cheaper mabati options and how to construct a mabati house in Kenya.

5. Interlocking bricks
This is an alternative walling technology to masonry units which uses a cheaper construction material. Interlocking bricks can be constructed from the readily available materials on site and therefore are cheaper. Due to their interlocking nature, they require less cement and mortar and this leads to reduction in costs.
The individual units are lighter than masonry units and therefore make construction easier, especially with the interlocking blocks. This reduces the need for specialised labour hence making it cheaper. It also offers a good finish. Cost of walling is roughly 1100 Ksh. per square metre which is cheaper than masonry walling that costs around 1900 Ksh. per square metre for machine cut quarry stones and might go higher depending on the location of the project and the type of stone used.
Different types of interlocking blocks exist, depending on the material they are manufactured from. To efficiently cover most types of interlocking blocks, it is safe to assume the same rate as masonry. They are mostly used to save time and material during construction. Learn more about interlocking blocks here.

6. Beam and block systems
This construction technology is used as a substitute for the usual in situ slabs in construction. It gets an honorary mention because it is not a stand alone system. It constitutes the use of precast beams and blocks which can be tied to the normal construction methods. It has the ability to cut down greatly on the labour and time used in the construction of floor slabs.
No form work is required with this method which cuts down the cost of materials. The method also uses the material sensitive hollow block system and therefore will be lighter and also save on material hence making it cheaper. Installation can be done in one to two days. Cost of the slab per square metre is roughly: 3500 -4000Ksh, for delivery and installation within Nairobi and its environs. Read more about beam and block systems here.

Note that it is always advisable to get to know what the contractor doesn't tell you before signing the deal to use a new method of construction. If you are looking to build a masonry stone home or mabati home and need an estimate of the price read more on how much it costs to build a house in Kenya

Hope this article has shed some light on the topic. If you need help figuring out which product is for you, or need more information on the cost estimate for your dream home contact us at emailjenganami@gmail.com. Build Wisely!