The affordable housing sector in Kenya has a lot of players that promise affordable housing. In order to differentiate itself from the rest, this company provides 'Truly affordable housing'. We were interested in finding out, how affordable is affordable? What exactly does the company offer?

In their standard catalogue pricing as of November 2022, their pricing is as follows:
Singles – KSh. 285,000 (VAT Incl.)
Bedsitter Studio – KSh. 399,000 (VAT Incl.)
One bedroom – KSh. 599,000 (VAT Incl.)
Two bedroom – KSh. 1,169,000 (VAT Incl.)
I was initially attracted to the fact that I could easily own a house and stop paying rent in a month. Depending on the size of the house or number of units, they promise to deliver in a short time, having delivered a record 25 units in 3 Months.

What is included in the price?
The company prides itself in offering turnkey solutions. What this means is that the product being sold is ready to live at its most basic standard. The price includes everything from the ground slab, the walls and the roofing. It also includes finishes such as paint and a screed floor. However, one can customise it should you need to improve on the standard product, for example by adding bespoke wardrobes, high end tiling etc.

Pros:
1. Lowest cost per SQM in the market other than Mabati housing
2. Good technical support
3. Fast speed of construction
4. Project management which is a headache is included, hence hassle free construction
5. Applicable for simple housing, building units for rent, hostels and Airbnb units.
6. Level of finish can match your budget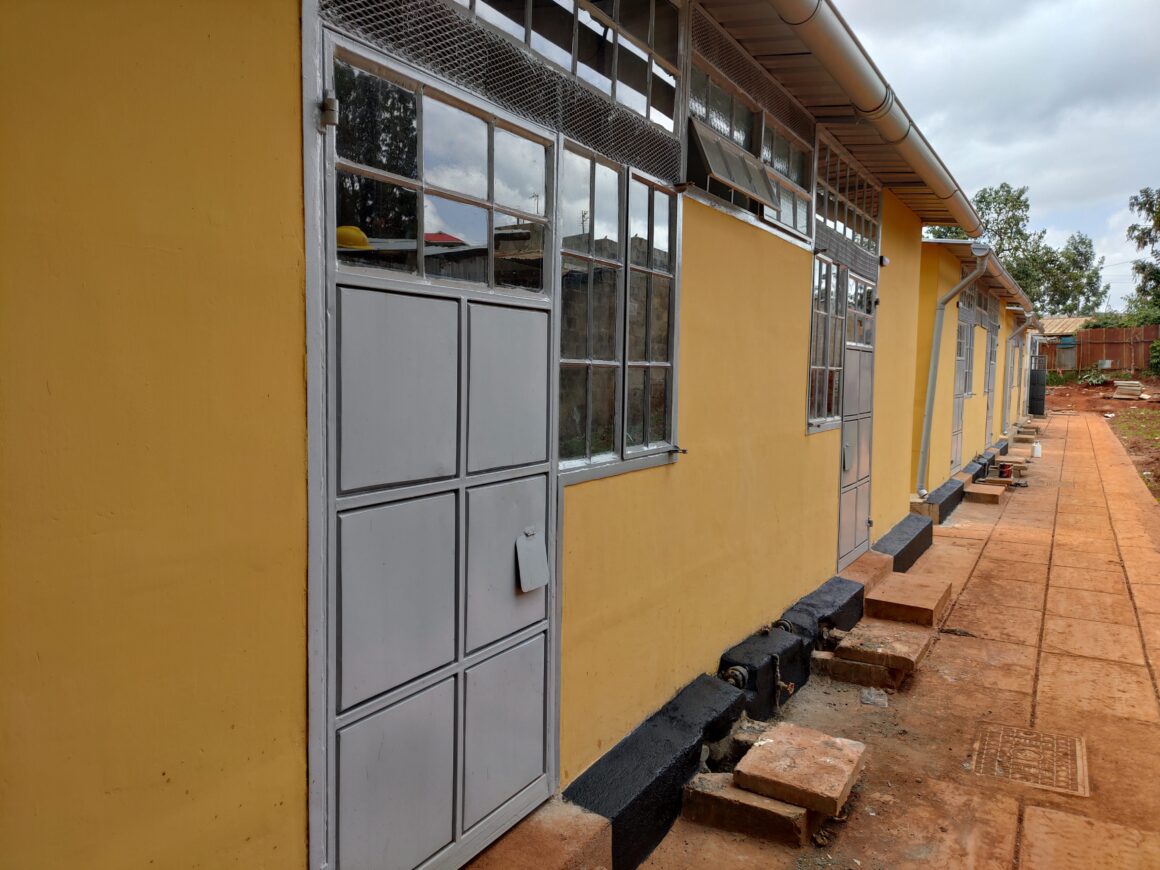 Cons:
1. For the items that are not included, such as high end fittings, one has to be ready to go back to the pocket.
2. At the moment (Feb, 2022) their storeyed solution goes only up to the second floor
3. They do not sell houses but are contractors offering design and build services, therefore you must own land or have leased land. Pricing is based on their existing designs but they allow for bespoke designs.
Rating: Strong 8

If you want a low budget, good looking home, a fast build, a good return on investment or just looking to try something new for your non-traditional project, especially AirBnBs. I would highly recommend it. Not for people looking for high luxury homes. If you also want to tick the sustainability box, this is also a product for you. They offer a workable solution for anyone with a mid level budget.

Reach out to info@kwangukwako.com, or call 0705868826 to get your quote for these units today. They also have a show house at their offices in Sameer industrial park, ready for viewing.

Want to know how much it costs to build a home in Kenya, read more about estimation in this article: how-much-does-it-cost-to-build-a-house-in-kenya-what-you-need-to-know/